£

25.00
Halcyon by Andrew Haslen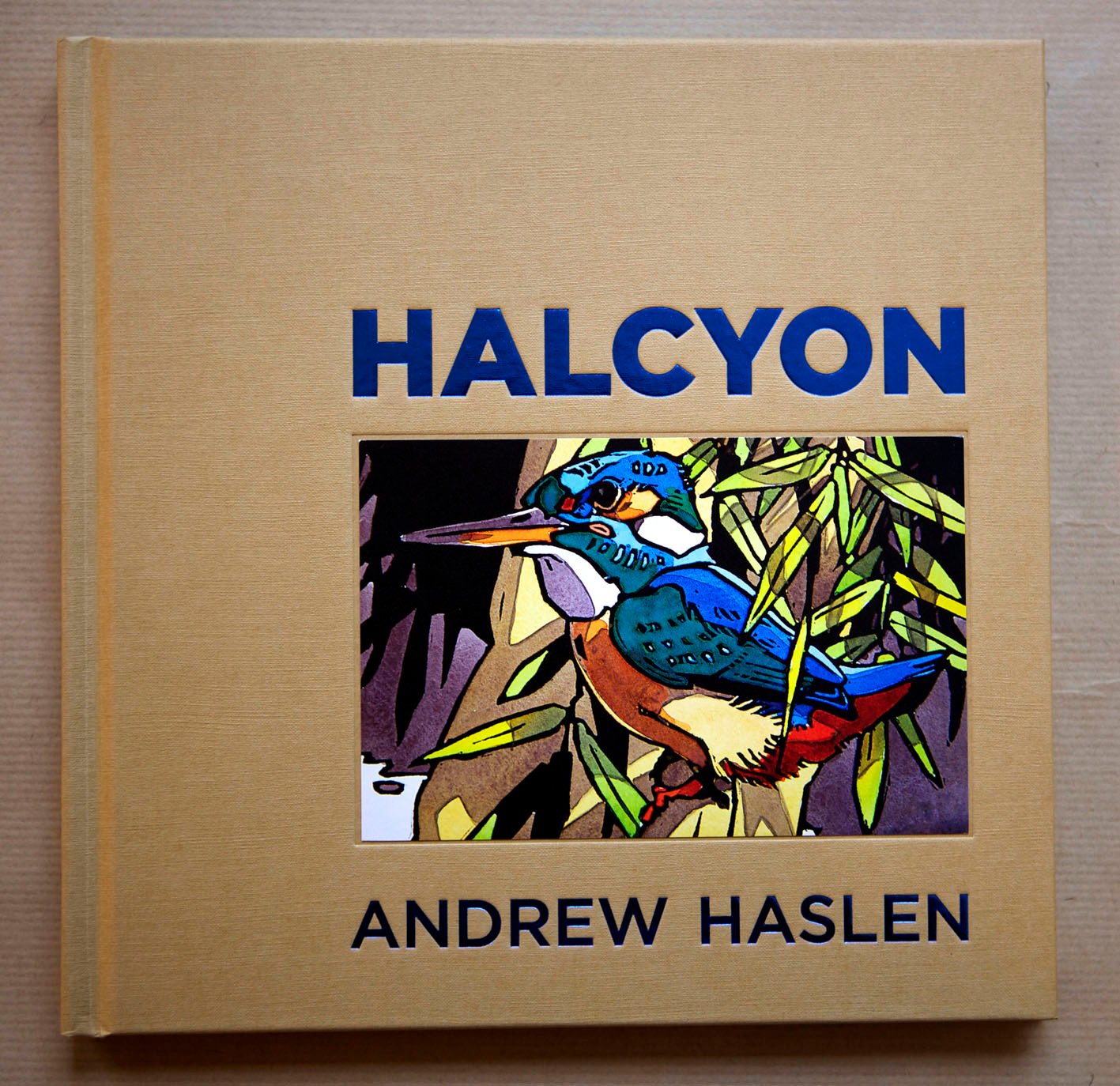 'Halcyon - Denoting a period of time in the past that was idyllically happy and peaceful; or of pertaining to the Kingfisher.'
Designed and written by Andrew and edited and published by Norfolk-based Mascot Media.
A showcase of Andrew's paintings, drawings and prints, this book is threaded with text by the artist about his inspiration and tales of when he first began to paint.
This book is bright, colourful and dramatic just like Andrew's hand-coloured linocuts. It also includes an index of all of Andrew's linocuts.
"I enjoy being out on those bright spring days when yellowhammers can be seen coursing low over the fields...whenever I paint one I think I have overdone the colour until I see one singing in the hedge in direct sunlight and I realise, if anything, it's the opposite...."
Andrew Haslen
UK P&P £5.00
If you require any additional information please contact the gallery direct:
email: [email protected]